#_LOCATIONMAP
Date/Time
Date(s) - 01/24/2014
6:00 pm - 8:00 pm
Categories No Categories
Intro to 3D Printing is a 2 Hour class that provides a basic overview of what 3D Printing is, how it works, and the workflow required to print in 3D. Students work in pairs.
Intro to 3D Printing consists of the following agenda: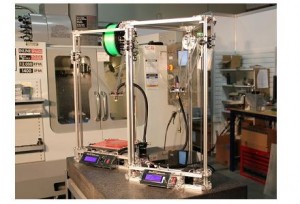 10 min: What is FDM (Fused Deposition modeling
05 min: Overview of the workflow for 3D Printing & Thingiverse
15 min: Slicer, Importing your STL into the slicer, and setting options to generate G-Code
15 min: Load the G-Code onto the printer, and printer specifics
45 min: Student printing and question session
This class if for members only, since only members can use the 3D Printer.
There is no cost for this class
Bookings
Bookings are closed for this event.