#_LOCATIONMAP
Date/Time
Date(s) - 08/25/2015
7:00 pm - 9:00 pm
Categories No Categories
Intro to XMOS Multicore Microcontrollers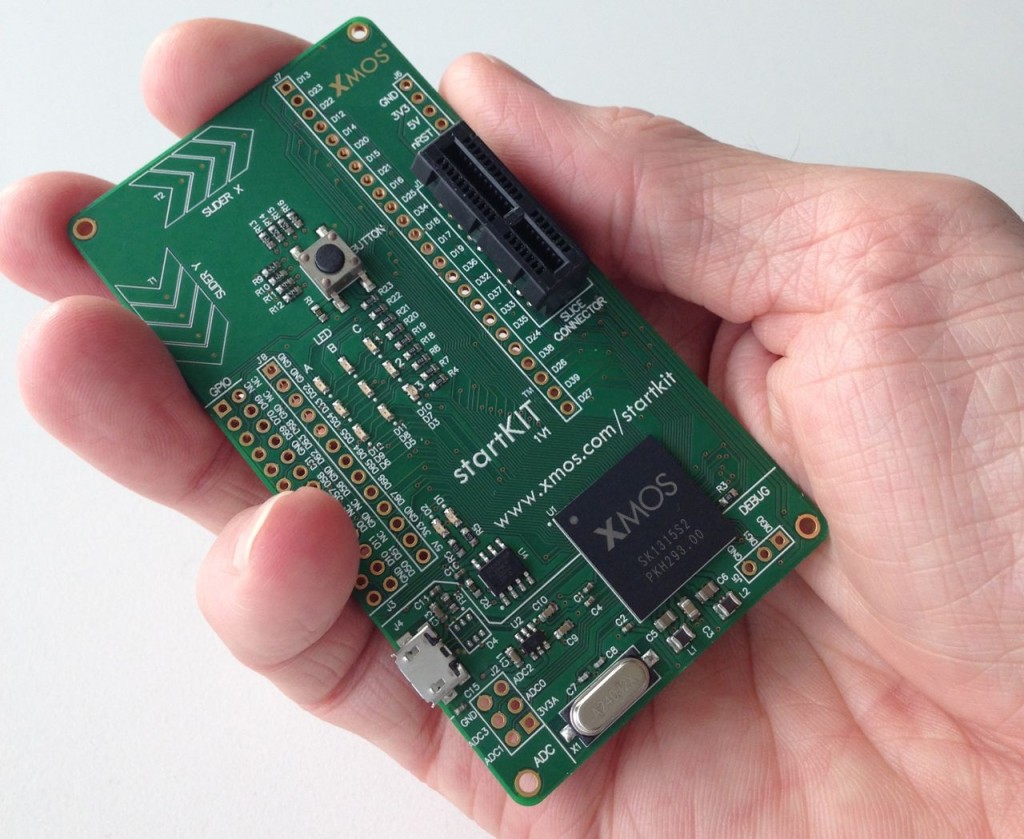 Sponsored By:

XMOS has an interesting line of multicore (from 6 to 16 logical cores).  The XMOS XCore architecture combines parallel processing, 64-bit DSP functions, deterministic operation, and the ability to implement software-defined peripherals and interfaces.   
All students will receive an XMOS StartKit Development Kit  to keep after attending the class!
The What
A 2 hour introduction to the XMOS multicore microcontrollers.  We will cover:
Intro to the XCore architecture
Intro to the XMOS development and programming tools
How to use the XMOS StartKit
Programming parallel tasks with the XC programming language
Communicating between threads
Accessing I/O ports
The Who
The Instructor is:
Bill Jago:
Electrical Engineer with experience with multiple different microcontroller architectures.
The Where
The instruction will take place in the Classroom @ PaxSpace Inc
The Requirements
No specific prerequisites are required
Basic C/C++ programming knowledge is a plus but not mandatory
Basic electronics knowledge is also a plus
Equipment and Supplies
An XMOS StartKit will be provided to each student
PaxSpace and/or student owned computers will be used for programming exercises
XMOS development tools are multi platform (Linux, Windows, OSX), so bring your own laptop if you want to get the tools setup.
The Cost
Fees:
Members: Free
Non Members: $8
---
Upcoming Classes
No Events
Previous Classes
Interested in this class but don't see one scheduled? Please click here and tell us to schedule one!
Bookings
Bookings are closed for this event.